Our guest speakers
We invite valuable scientists, writers, musicians and artists and organize discussion panels to introduce them to the Turkish society in Canada.
Conversations
We frequently organize informational workshops and seminars with experts on various subjects such as finance, citizenship rights, education, raising children in a new country and the challenges facing immigrants.
Annual Canada Day Picnic
We offer our traditional picnic every year on July 1st.  Family and friends come together to have fun and celebrate Canada day.
6000
Total number of books in our library
3000
Visitiors joined our annual Canada Day picnic
2000
Year Ankara Library was founded
180
Number of short stories written for our traditional competition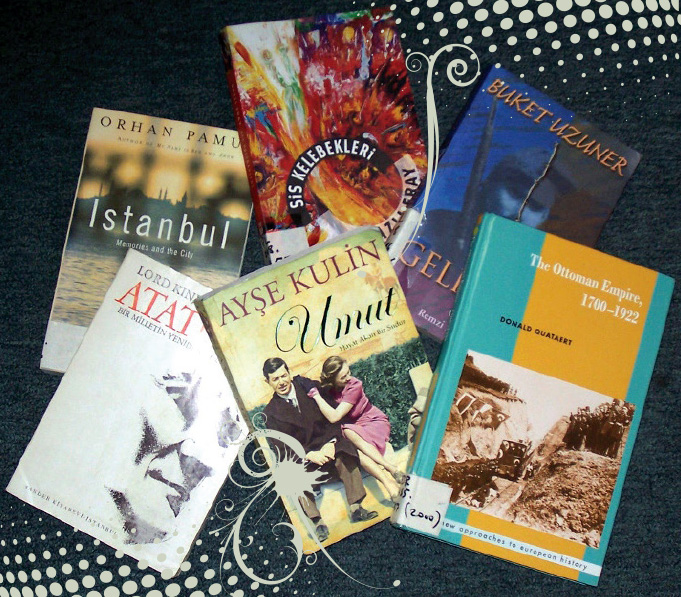 Please contact us for opening hours.

Ankara Library is closed on public holidays.
Address
1608 O'Connor Drive
Toronto, ON, Canada, M4B 3N5
In remembrance
Sevim Önen
28.01.1924 – 3.02.2022
Documentary – Leyla Gencer: La Diva Turca

In our final event of the year, we hosted the screening of Leyla Gencer: La Diva Turca , an inspiring biographical documentary attributed to Leyla Gencer, one of the greatest sopranos of the 20th century – based on Zeynep Oral's novel "Leyla Gencer, a story of passion" and directed by Selcuk Metin.
It was an honour to meet these amazingly creative people in person: Zeynep Oral – acclaimed writer, journalist, critic and human rights advocate who enlightens us about the almost forgotten existence of Leyla Gencer and ensures that our very own diva will be remembered as one of the major musical idols in Turkish history.
Selcuk Metin – director, visionary and perseverant researcher; brilliantly captures the juxtaposed persona of Leyla Gencer, a fierce and extremely talented soprano who ruled the world of opera's Bel Canto genre despite her ceaseless stage fright, unforgiving rivals and the many difficulties of her times.
Adress: Innis Townhall, Toronto
Date: Sunday, December 11, 2022
Time: 1:00 – 4:00 pm
Book signing with Ömer F. Özen
Please join us as we host author, poet and journalist Ömer F. Özen as our second guest at our new location. He will read and discuss three of his books, answer your questions and sign them. We are very privileged to have Ömer F. Özen, at our library, as he has been very active in the Canadian Turkish community, providing a variety of communication services for many years.
Ömer F. Özen, is the founder of the monthly newspaper Bizim Anadolu, which has been publishing in three languages for 28 years. In addition, he has been organizing the Montreal Turkish Film Festival since 2009 and has worked as the Montreal correspondent for Cumhuriyet Newspaper for years, writing articles for the Sunday edition of the paper. He is still a member of the Canadian Association of Journalists, Quebec Journalists Federation and Quebec Writers' Association and has been awarded with many journalism awards in different practices.
Adress: Ankara Library, 1608 O'Connor Drive, Toronto
Date: Sunday, November 20, 2022
Time: 1:00 – 4:00 pm
Our very first book signing event at our new location
Journalist, reporter and writer Anıl Sural presented his new book "Why I Came to America", in which he tells the unknown life stories of important people who immigrated from Turkiye and settled in the USA. Anıl worked as the Washington correspondent for the Önce Vatan newspaper for years, covering The White House, US-Turkiye relations and much more.
We feel privileged that Anıl spared a day from his Canadian tour to be with our members, discussing his experiences.
Adress: Ankara Library, 1608 O'Connor Drive, Toronto
Date: Thursday, August 25, 2022
Time: 6:00 – 8:00 pm
Annual July 1st – Canada Day Picnic
We organize our traditional Canada Day picnic together with Turkish Society of Canada each year on July 1st. Family and friends come together to have fun and celebrate Canada day in this public event. This special day is a great opportunity to make new friends, enjoy delicious food, play fun games and win great prizes.
Date & Time: Friday, July 01, 2202
Time: 12:00pm -5:00pm
Location: Richard's Memorial Park, Mississauga
Mine Söğüt – conversation series, June 2022
Our guest for this month's Ankara Library interview series is author Mine Söğüt. Generation researcher-writer Evrim Kuran conducted the interview on behalf of our library, to ask Mine Söğüt about her writing processes, goals and dreams. In her books, Mine questions how women are being perceived and women's position in society. She tries to "wake us up" by shaking us and leaving questions in our minds. In this short interview, she connects children's first reading experiences with reading habits of adults.
Listen with interest and watch with pleasure the conversation that shows how reading and writing creates individuals with critical thinking skills.
Dilek İmamoğlu – conversation series, May 2022
On behalf of the library, this interview was conducted by journalist Ömür Kurt, columnist for Hürriyet Newspaper. Ömür Kurt is known for his studies in education, writing children's books and his research in this field. He interviewed our Mother's Day guest, Dilek İmamoğlu, the wife of the Mayor of Istanbul, on her thoughts as a mother, a wife and an academic with the project "Inspirational Steps".
Published as part of the 'Grow Your Dreams' project, Dilek's book tells the encouraging success stories of forty valuable women who have lived and are living in Turkiye. By drawing attention to the power of women, her goal with this book is to find solutions to gender based in-equality and create a free, fair and peaceful world, for all.
In the interview, journalist Ömür questioned Dilek İmamoğlu on the equal stance of women in relationships, women as mothers and her contribution as the wife of a politician.
Children's Festival – April 23 National Sovereignty and Children's Day
April 23rd is the first and only celebrated children's day in the world. It is also the date of the establishment of the Turkish Grand National Assembly, where the first seeds of the modern Turkish Republic were planted. Our great leader Mustafa Kemal Atatürk gifted this momentous day to our beloved children, which is now known as National Sovereignty and Children's Day. We are justifiably proud and happy to be celebrating its 102nd Anniversary.
Dear Ankara Library Friends, we wanted to dedicate this special day to the conversation of our two special guests, Bahar Özdemir and Ömür Kurt. They will shed light on and open new doors for us on the topic of how to raise our children and keep them in touch with their roots even if they are thousands of kilometers away from our homeland. These two valuable guests gave us a warm and hopeful conversation based on their experience and what they did for children. We sincerely hope you don't miss this insightful discussion.
Evrim Kuran – Book Launch and Book Signing Event
We hosted a book launch and book signing event where our dear friend and volunteer Evrim Kuran, a generational researcher, writer and author, introduced her latest book "Onlar Göçtü Buradan".
Evrim Kuran revealed the causes and consequences of the largest brain drain in history, which has taken place in Turkiye in recent years. She and her team had interviewed 3,253 migrants from all over Turkiye, who now live across 118 countries and 728 cities. She also showed us a glimpse of these people's lives, their longings and searches after migration.
Interview with Özlem Gürses hosted by Evrim Kuran
On March 8, International Women's Day, we invite you to an interview with our guest, journalist, writer, television host and newscaster Özlem Gürses and our host, researcher and writer Evrim Kuran,
Their warm and sincere discussions has deeply touched our audience of all ages.
Interview with İpek Ongun hosted by Evrim Kuran
We have started the year 2022 with a heartwarming interview with two female authors who have written about young people. Our guest İpek Ongun is a valuable author with nearly 30 novels, short stories and essays, which she has written since the 1980s. She has guided young people to become individuals who think by questioning, who have the joy of life and who love people. Our host is our dear friend, writer and researcher Evrim Kuran.
İpek Ongun and Evrim Kuran discussed topics such as the changing cultural and social living norms and the changes in youth culture from the 1990s to the present day, the pros and cons of today's virtual world.