I think of life as a good book. The further you get into it, the more it begins to make sense.
Harold Kushner
Our guest speakers
We invite valuable scientists, writers, musicians and artists and organize discussion panels to introduce them to the Turkish society in Canada.
Conversations
We frequently organize informational workshops and seminars with experts on various subjects such as finance, citizenship rights, education, raising children in a new country and the challenges facing immigrants.
Annual Canada Day Picnic
We offer our traditional picnic every year on July 1st.  Family and friends come together to have fun and celebrate Canada day.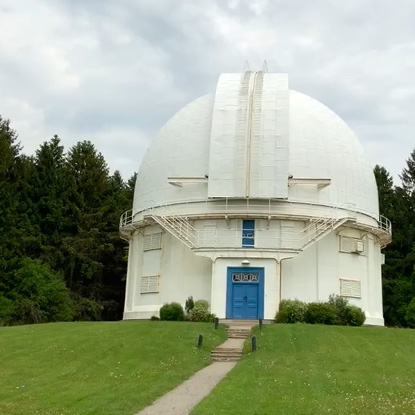 From Earth to  Betelgeuse, the Next Galactic Supernova
We attended a very interesting presentation provided by Drs Tuba Koktay and Ian Shelton at David Dunlap Observatory on December 7th, 2019. Afterwards we watched a demonstration of the amazing 74 inch telescope in the Great Dome.
Please visit the DDO website for information on ongoing astronomy series event.
 Annual Canada Day Picnic
Our traditional picnic was  co-hosted with Turkish Society of Canada. The picnic took place at Paul Coffey Park on Monday July 1st, 2019 and all community members were invited!
Sait Maden – "99 Faces of İstanbul" exhibition, "Stylish Dervish" documentary screening, artist introduction and conversations with the film producer and coordinator
We take pride in introducing valuable personalities from Turkey. So on Jun 8, 2019 we had the pleasure of introducing Sait Maden: a poet, a translator, a photographer and a great graphic artist. He is considered the "Saint of Turkish graphic art". We displayed some of his striking logo design in an exhibition and watched a documentary about the late artist's life and artwork.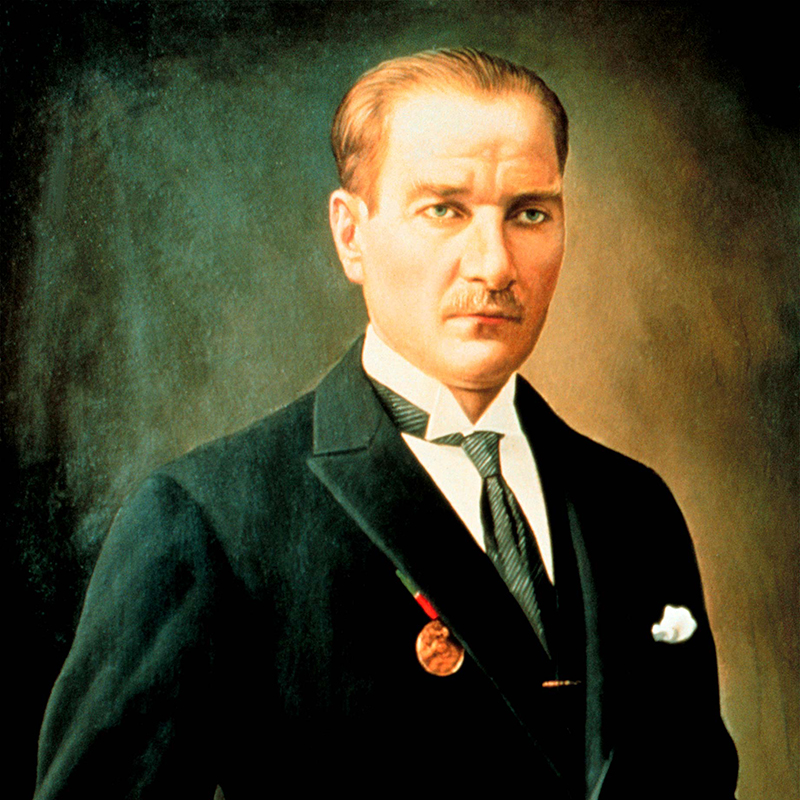 23rd of April celebration,  "Ataturk and I" poem and short story contest
We celebrated April 23rd, the only children's day celebration in the world. Until now, it was us the parents who taught our children about our great Ataturk, the founder of the Republic of Turkey, who dedicated this special day to our children.  This time we wanted to find out about him from the perspective of our children.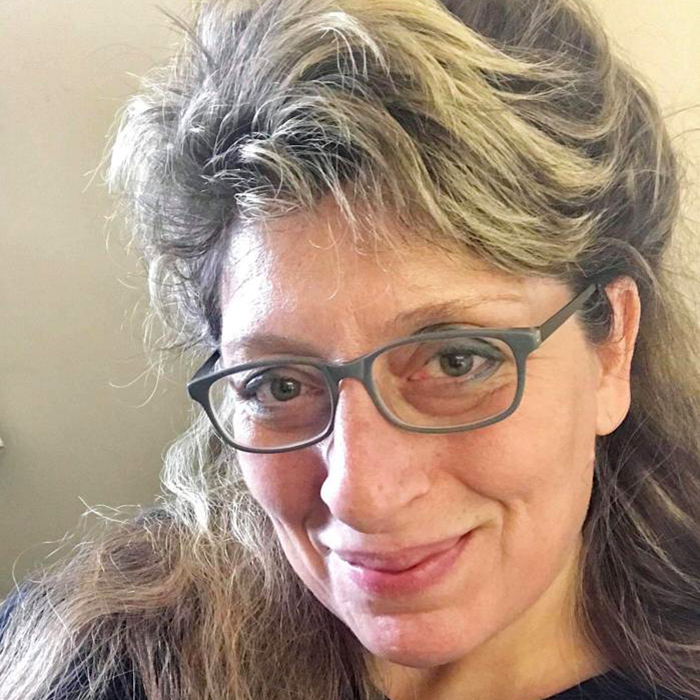 Seminar by Professor Nergis Canefe on immigrant families and bilingualism
We have organized another social event under the "Conversations on Life" discussion series, addressing one of the major problems of immigrant families in Canada.
On March 2nd 2019, our guest speaker Professor Nergis Canefe gave us an enlightening seminar on the rights and wrongs of raising bilingual children. Professor Nergis Canefe has over 20 years of her experience in academic and social research in areas such as Political Philosophy, Forced Migration, Public Law and Human Rights.
Yaman Koray – Marmara, Aegean, Mediterranean…
cannot be experienced better, cannot be expressed further
"I think, I am not merely a man who is passionate about the sea. I'm a fool trying to emphasize that we should explore and return to  nature (and of course to the sea) rather than living in a world imprisoned by human beings, falseness, lies, advertisements, money, and ambition – all that is a contradiction to our nature and creation. I'm a Don Quichotte, but I can't help it. This is my battle."
On  February 21st 2019, Yaman Koray, a great sailor, novelist and journalist, was introduced by Bingül Ataman with excerpts from his best novels "Büyük Orfoz" and " Ne Cennet Şey Şu Deniz".
Interview with Evrim Kuran on generations
Our purpose is to introduce today's writers, intellectuals, scientists and business people within a series of events under the title "Conversations on Life". Our guest speakers will share their live stories and work experiences in their specific fields.
Evrim Kuran, a generation researcher and writer, was our first guest of the "Conversations on Life" discussion series on January 26th 2019 at Ryerson University. Toronto.
Ankara Kitaplığı 26 Kasım 2018 Pazartesi günü büyük öykücü, şair, yazar, öğretmen, gazeteci Sabahattin Ali'yi, ölümünün 70.yılında, özel bir belgesel gösterimi ve konserden oluşan etkileyici bir programla andı.
Haiku-Bilinçli Yaratıcılık ile Çevreci-Soysürdürüm
Ankara Kitaplığı 21 Ekim Pazar günü de Haiku-Bilinçli Yaratıcılık ile Çevreci-Soysürdürüm konulu söyleşisi ile sizleri şair, öykü yazarı çevirmen, ve besteci Yusuf Eradam ile buluşturdu.
1 Temmuz Kanada Günü Pikniği
Her yıl geleneksel olarak düzenlediğimiz pikniğimiz, bu yıl da Turkish Society of Canada ve Ankara Kitaplığı birlikteliğiyle ve daha büyük bir katılımla Mississauga, Richard's Memorial Park'da gerçekleşti.
Ankara Kitaplığı 27 Mayıs Pazar günü Gastronomi sektörünün Nobel'i sayılan "Bask Culinary World Prize" finalisti Mardinli şef ve sosyal girişimci Ebru Baybara Demir'i toplumumuz ile buluşturdu.
Sevim Önen'in Kitap Önerileri
Mustafa Kemal
Yılmaz Özdil
Türkiye'nin kurtuluş reçetesi Mustafa Kemal'in hayat hikayesidir. Bugüne kadar hep Atatürk'ü okudunuz Yılmaz Özdil'in kaleminden Mustafa Kemal'i okuyacaksınız!
Atatürk Etkisi
Sinan Meydan
Son 150 yıllık Türkiye tarihini "iflas, işgal, direniş, kurtuluş" sözcükleriyle özetlemek mümkündür. İşte "Atatürk Etkisi", iflasa ve işgale karşı direnişi ve kurtuluşu yaratan etkidir.
Telgraftan Tablete
Evrim Kuran
Kuşak Araştırmacısı Evrim Kuran yeni kitabı "Telgraftan Tablete"de Türkiye'deki 5 kuşağı kendi ailesinden yola çıkarak 5 farklı hikayeyle anlatıyor.
Kördüğüm
Ayşe Kulin
Ayşe Kulin bu romanında tanımadığı bir insandan aldığı paketi teslilmi sırasında geçirdiği saldırıdan dolayı hafızasını kaybetmiş bir kadının macerasını canlandırıyor.
Gazi Mustafa Kemal Atatürk
İlber Ortaylı
İlber Ortaylı bu kitabıyla Türk tarihine bir rehber kitap daha kazandırıyor. Akıcı bir diller yazılmış ve Atatürk devrindeki olayları her yönden araştırarak ve kendi görüşü açısından bize sunuyor.

Kürk Mantolu Madonna
Sabahattin Ali
Kürk Mantolu Madonna romanında Maria Puder ve Raif Efendi'nin aşkını anlatan Sabahattin Ali, askerdeyken, kolu çatlak halde yazdı. Bu roman ilk olarak Hakikat gazetesinde 1940-1941 yıllarında "Büyük Hikâye" başlığı altında 48 bölüm olarak yayınlanmıştır.
6000
Kitaplığımızdaki toplam kitap sayısı
2500
Geleneksel Pikniğimize katılan misafirler
2000
Kitaplığımızın kuruluş yılı
180
Öykü yarışmasında yazılan toplam öykü sayısı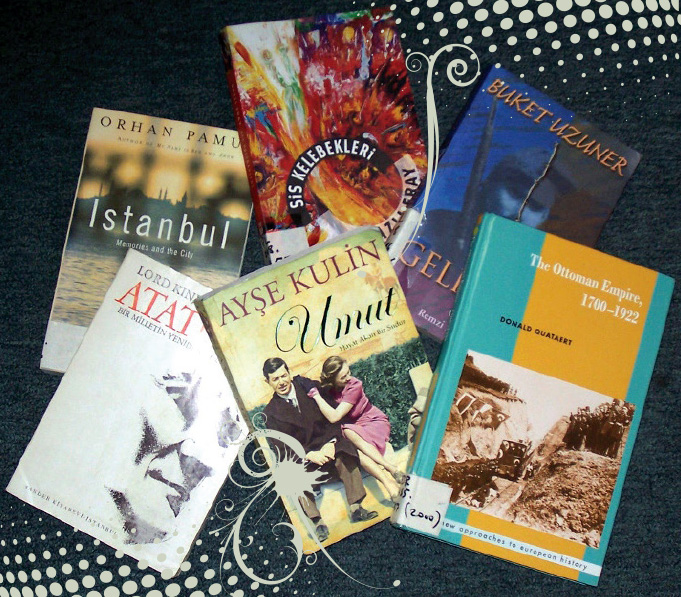 Açılış Saatleri
Salı 1:00 – 3:00pm
Pazar 1:00 – 3:00pm
Ankara Kitaplığı resmi tatil günlerinde kapalıdır.
Adres
501 Eglinton Ave East
Toronto, Ontario M4P 1N4